Basketball Coach
The easiest basketball stats keeper app in the market. No registration required. Record your games stats in few taps.
Main Features
Compare teams stats during or after the game;
Visualise your players trends in a specific time range;
Filter stats by player, quarter, game and/or position in the court.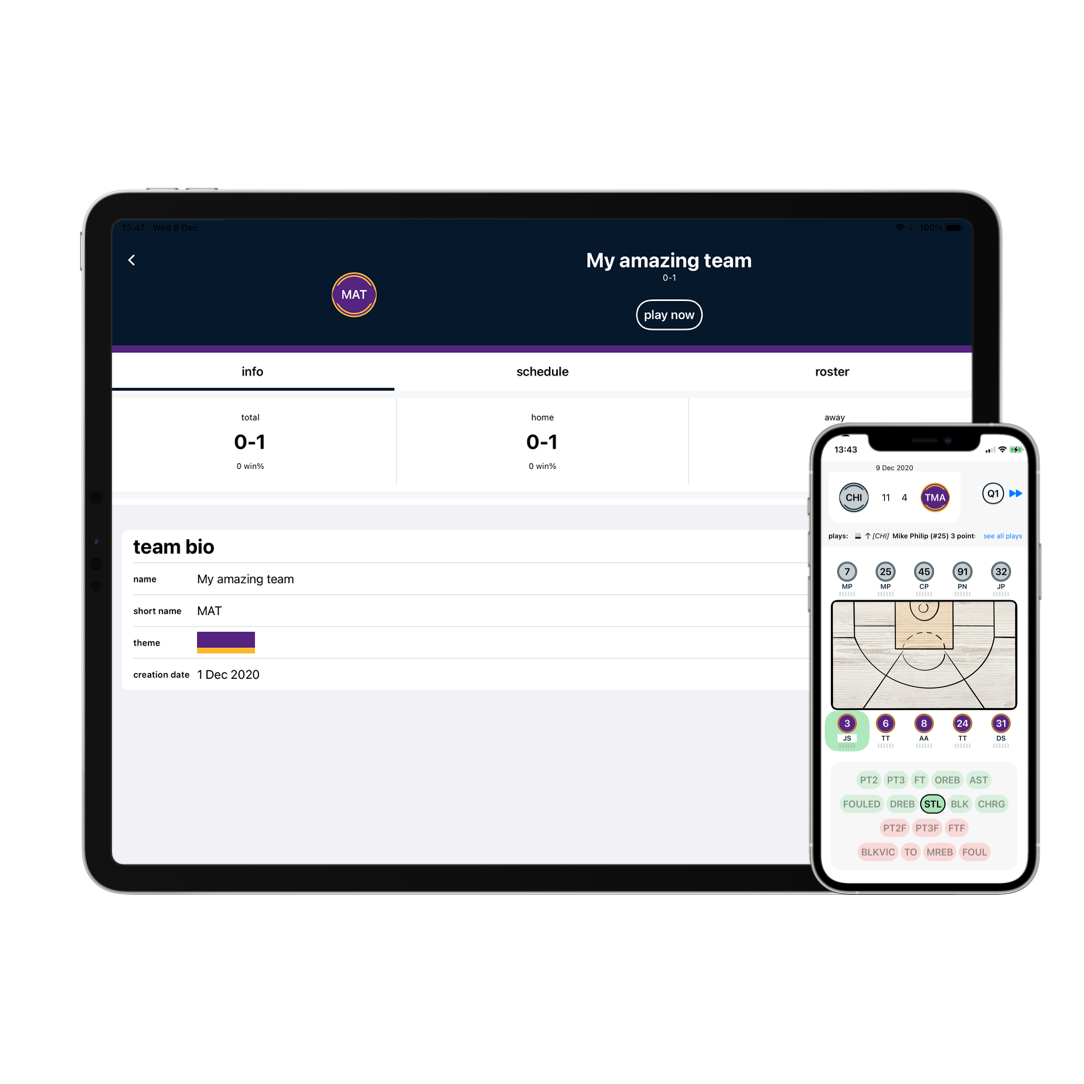 My Role
This is a personal project and my second app entirely written in SwiftUI. I used RevenueCat for the IAPs. I focused on Accessibility: it supports VoiceOver and Voice Control.
Tagged with: